Are you finding it difficult to collate information when you need it the most? Are you tried of pushing through the endless plies of content? If yes, you have to opt for CMS web development service.

We at Websitedesignerdelhi.co.in are offering comprehensive solutions for all aspects of CMS web development including custom WYSIWYG CMS content management service.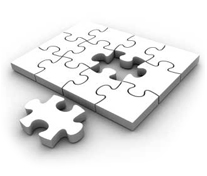 We are offering CMS website development services that are all tailored to meet the diverse requirements of our different clients. With our content management system CMS service, you will have user-friendly interface, instant access and complete control over all information.

With our comprehensive range of CMS web development services; you will be able to manage your business more efficiently than ever. With instant access to information, you will be able to take better and quick decision. Our CMS development service will give your business an enviable competitive edge by offering you smart and real time solutions to even complex problems.

We enable you to easily add new content in sections and categories, news items, product images, and create an unlimited amount of sections or content pages using our Custom CMS Interfaces (one of the best Custom Content Management System).

Tailor made websites in ASP.net, PHP, Wordpress, Joomla, Drupal with OS Commerce, Shopping & Paypal.